Mar de Plata LaCE
                                    Villano LaCE

                                                                 Dalfia LaCE

                  Spureco

                                                                 Dante Estaban

                                    Delicias El Batey

                                                                 Pinon

Jai Alai del Cardo                         

                                                                 Halago Sin Par

                                     Pintado del Greco

                                                                 Amatista

                  Caracalla de La Reina

                                                                 Amando Cabal

                                      Catch-Me-Mandi

                                                                 Rafina de Che-Mel

This unique crypt homozygous (minimal) tobiano colt is a great example of beauty, gait, style combined with color. 

Standing over 14.1hh, with nice substance and correct conformation, Jai Alai has a lot to offer.  His pedigree compliments a wide variety of pinto lines and offers guaranteed color on solid mares.  His foundation and original imported lines allow breeders the opportunity to refresh the old lines and blend those with the newer lines along with the addition of the tobiano pattern.

Jai Alai has a stunning head, gentle nature and is blessed with a good work ethic, with a strong desire to please.

Jai Alai is beginning his training and show career in 2009/2010, with a focus on trail and extreme trail competitions.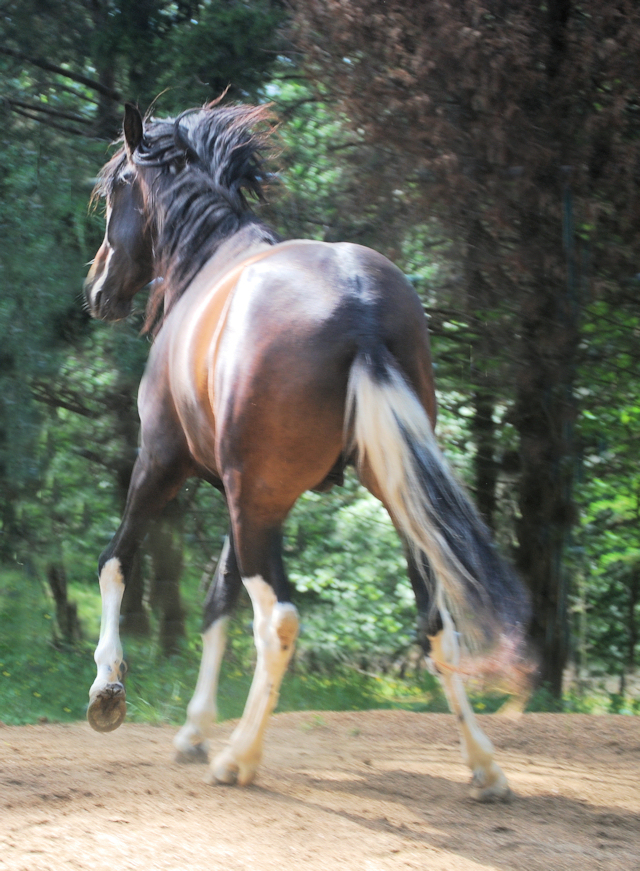 Jai Alai has been sold.. 

Congratulations to Ryan