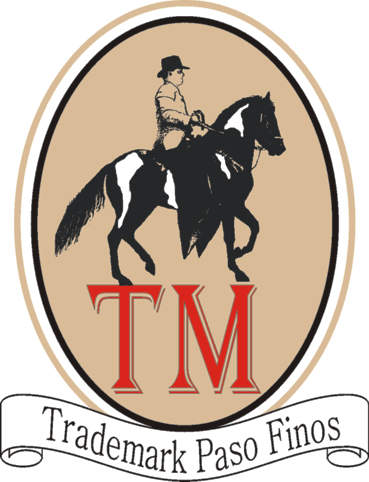 "                                                                 "

A statement that perfectly describes the mares of Trademark Farms. 

Our broodmares are the foundation of our breeding program, and have been since the inception of our farm.  Each mare has been carefully selected on their own merrits of gait, beauty, temperement and color, as well as pedigree and the ability to pass these characteristics on to their offspring. 

Our mares are used for trail riding, showing and breed demos on a regular basis.  They are daughters and granddaughters of National Champions, and foundation imported stock.  Their offspring have been shown, owned by families and used for a multitude of activities.

By choosing stallions to compliment each mare the resulting offspring are consistantly well gaited, beautiful and of tremendous quality.

Whether searching for a Performance - Pleasure - Working show horse or family trail horse,

our mares are reproducing your future equine dream and now you can choose a Trademark mare to create your own foal, purchase an existing in-utero foal or decide which trademark planned foal to watch for..

Directory of our mares and breeding availability

1) Breeding lease available

2) In Utero program available

3) Bred for 2010 foal

4) Not available in '09

Call us toll free 1-877-801-PASO (7276)

to discuss our mare programs

click on a name below to view photo