Color legend

red = National Champion

orange = Top 10 Sire or Dam

blue = Foundation Sire

lime = world champion

green = Fuera de Concurso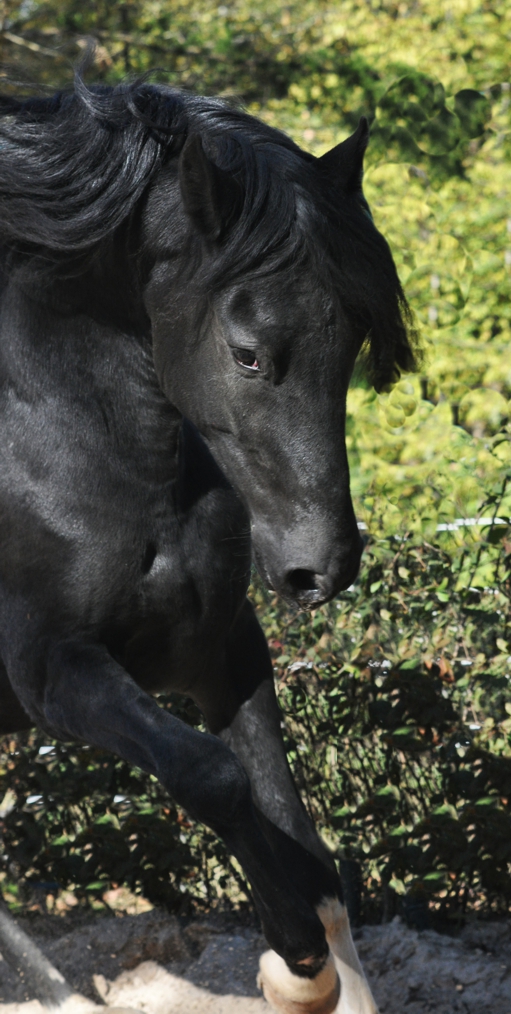 Alejandro offers some of the finest Colombian lines and accomplished pinto and Puertorican lines blended together to create an outstanding pleasure horse.  The kind of horse that American riders demand; smooth, athletic,

tall (14.3 1/2hh) willing and looks good performing.

Alejandro is homozygous black and heterozygous tobiano, a wonderful addition of color to highlight an impressive gait, pedigree and temperament.

His first foal is a solid black, elegant filly. 

Alejandro will make his debut at Trademark Farms in 2013









Regalo de Marichalo
                                        Bolero Bravo

                                                             Lolita Bravo

                   Mestizo de Herencia

                                                             Santana del Cardo*

                                       Dona Amidala del Cardo

                                                             Quintaesencia del Cardo

  LS Alejandro

                                                             Carmin

                                        Hichizero de Carmin

                                                             Guala Dos

                   Rafaga de Carmin Sin Par

                                                             El Pastor*

                                       Peccata Minuta Sin Par

                                                             Salpicada

Paso Fino Paso Finos Pinto Paso Pinto Paso Finos

Download Breeding Contract

coming soon

Alejandro is now standing at stud at

EZ Gait Paso Finos

Vegreville, Alberta Canada.

Booking is available through Trademark Farms (info@pintopaso.com)

or

EZ Gait Paso Finos (ezacharuk@gmail.com)