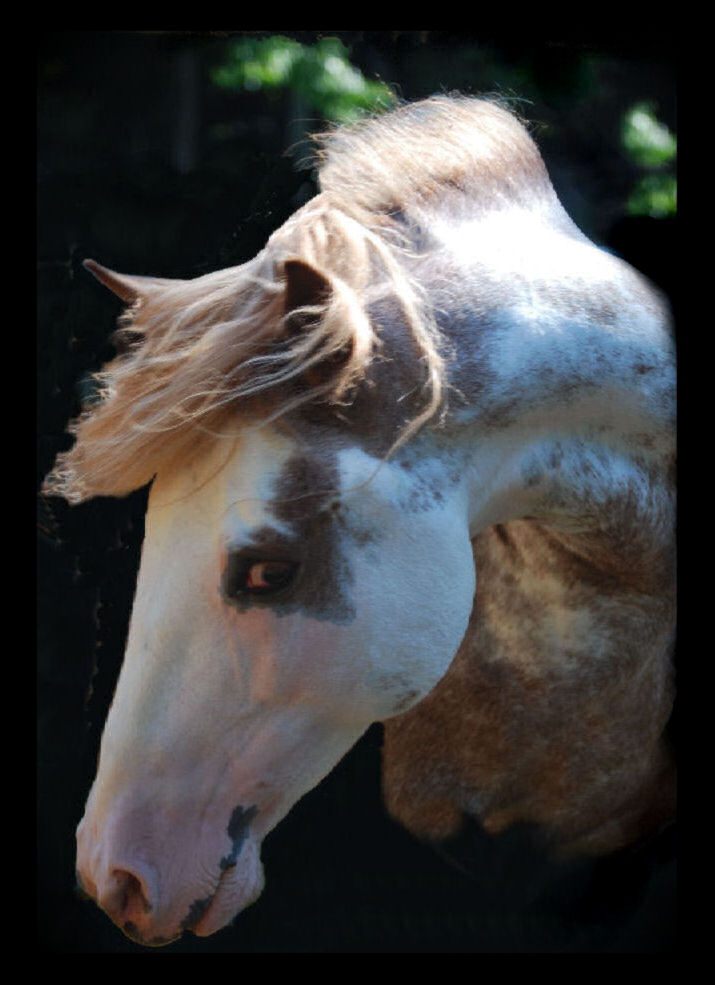 Curandero offers gait, temperament and the unique markings of the sabino pinto (body white).  His first offspring are showing the rare sabino pattern including North America's first ever maximum white sabino filly born in '08.

He stamps his offspring with a chiseled Hilachas head, natural gait and beauty.  There are very few horses that can bring all of these characteristics together in one package and even fewer that are consistently reproducing the sabino pattern.  Curandero is 4th generation sabino - He is registered with APF and his DNA is on file with PFHA so that all of his offspring from PFHA mares can be registered with all 3 associaitons (PPHA, APF, PFHA)  Curandero is a foundation sire with PPHA (Pinto Paso Horse Association).

14hh

Download Breeding Contract

Color legend

red = National Champion

orange = Top 10 Sire or Dam

blue = Foundation Sire

green = Fuera de Concurso









Zipa
                                        Hilachas*

                                                             Muneca de VI

                   Avila delaca

                                                             Payaso (Segundo)

                                       Susana

                                                             Sorayito II

  Curandero TM

                                                             Chulo de Pastorale

                                        Banderas Desplegades

                                                             Gloriosa Pintado de Tejas

                   Kali TM

                                                             El Coqui

                                       Espumas Elan

                                                             Serina de Jefe

offspring gallery

click on any photo

to view full size

CLICK on the pdf form to download a form from one of the labs. 

Sample taking instructions and mailing information included on form