Marichal
                                     Marichalo Royal

                                                                  Yoconda

                   Regalo de Marichalo

                                                                  Apache (Pepe)

                                     Takka

                                                                  Santa

  Regalia TM

                                                                  Kofresi

                                     Voltio 

                                                                  Caridad

                   Amandita Segundo

                                                                  Anfitrion

                                      Cuchi Cuchi de Santa Cruz

                                                                  La Coca









      Sinai
                                     Bold Star

                                                                  Morning Star

                   Pioneer

                                                                  Mayito S/R

                                     Conastita de Maya

                                                                  Primera Clase

  Nation TM

                                                                  Kofres

                                     Voltio 

                                                                  Caridad

                   Amandita Segundo

                                                                  Anfitrion

                                      Cuchi Cuchi de Santa Cruz

                                                                  La Coca









  Deleite II
                                       Regalo Sublime SL

                                                             Fletchita SL

                   Celebrante Regalo SL

                                                             Nino Pinto

                                       Poncena SL

                                                             Aguja

  Pais Montanas Allesandra

                                                             Hurculeo

                                        Cognac

                                                             JMR Odelia

                   Pais Montanas Mimosa

                                                             El Santo

                                       Carmelina del Santo

                                                             Marimonte









      Sinai
                                     Bold Star

                                                                  Morning Star

                   Pioneer

                                                                  Mayito S/R

                                     Conastita de Maya

                                                                  Primera Clase

  Arizona TM

                                                                  Regalo Sublime SL

                                     Celebrante Regalo SL

                                                                  Poncena SL

                   Pais Montanas Allesandra

                                                                  Congnac

                                      Pais Montanas Mimosa

                                                                  Carmalina del Santo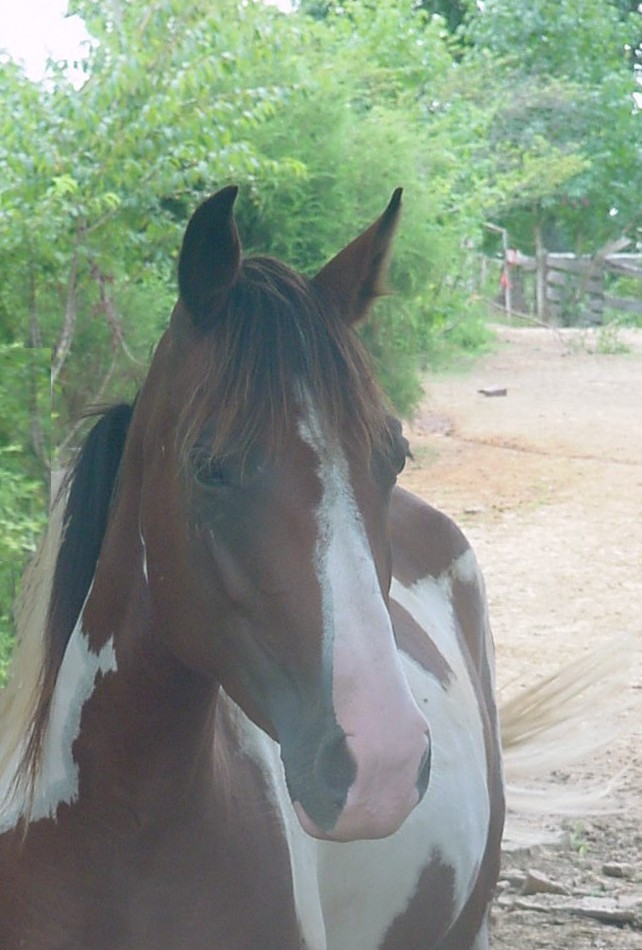 Latigo
                                     Guerrero de Besilu

                                                                  Surcadora de Besilu

                   Florreros Chase

                                                                  Vandidosa Royal

                                     Florescencia Estaban

                                                                  Krishna Estaban

  Canela la Caro

                                                                 Furioso

                                     El Rubio

                                                                 Parfume de Rosa

                   Verano Diosa

                                                                  Carnaval LaCE

                                      Mercedes de Omega

                                                                  Tulipa de Landi









      Marichal
                                     Marichalo Royal

                                                                  Yoconda

                   Regalo de Marichalo

                                                                  Apache (Pepe)

                                     Takka

                                                                  Santa

  Feather TM

                                                                 Chulo de Pasorale

                                     Banderas Desplegades

                                                                 Gloriosa Pintado de Tejas

                   Muchacha TM

                                                                  Voltio

                                      Amandita Segundo

                                                                  Cuchi Cuchi de Santa Cruz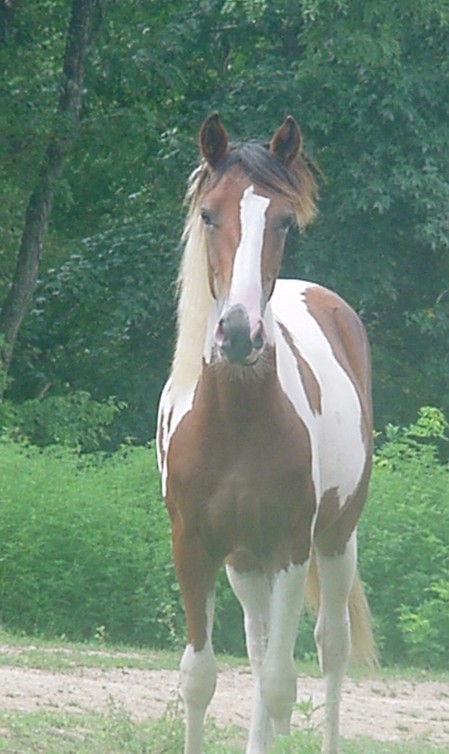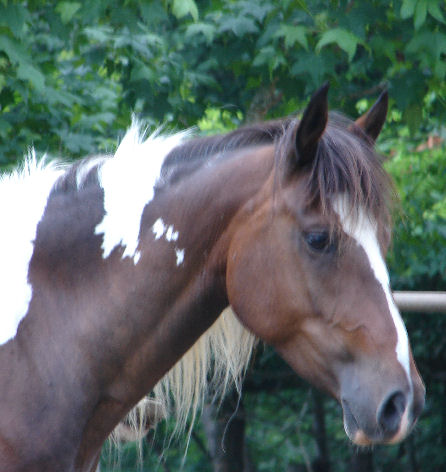 Breeding program directory key

1) Breeding lease available

2) In Utero program available

3) Bred for 2010 foal

4) Not available in '10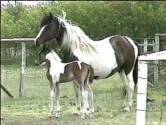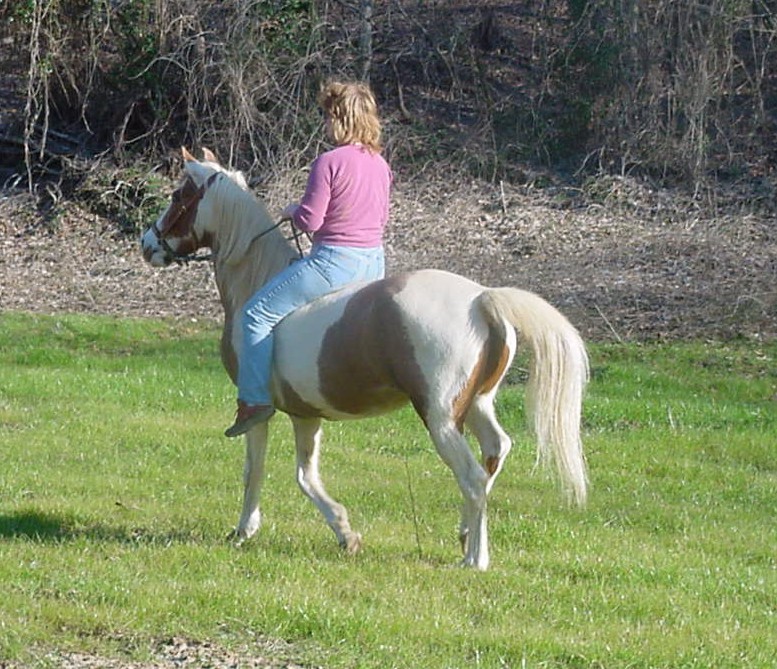 Montana is simply one of the finest examples of  well gaited, smooth and beautiful Pinto Paso Finos.  Montana has proven herself time and time again by producing some of the finest gaited, level headed offspring that have ever arrived at Trademark Farms.

She has been bred to a wide variety of stallions, representing some of the top bloodlines and contending show and pleasure horses in the nation.

Pinto pas fino mares, from some of the finest pinto paso fino genetics in the world.  Puerto Rican and Colombian pedigrees of Pinto Paso Finos.

Paso Fino Paso Finos Pinto Paso Pinto Paso Finos